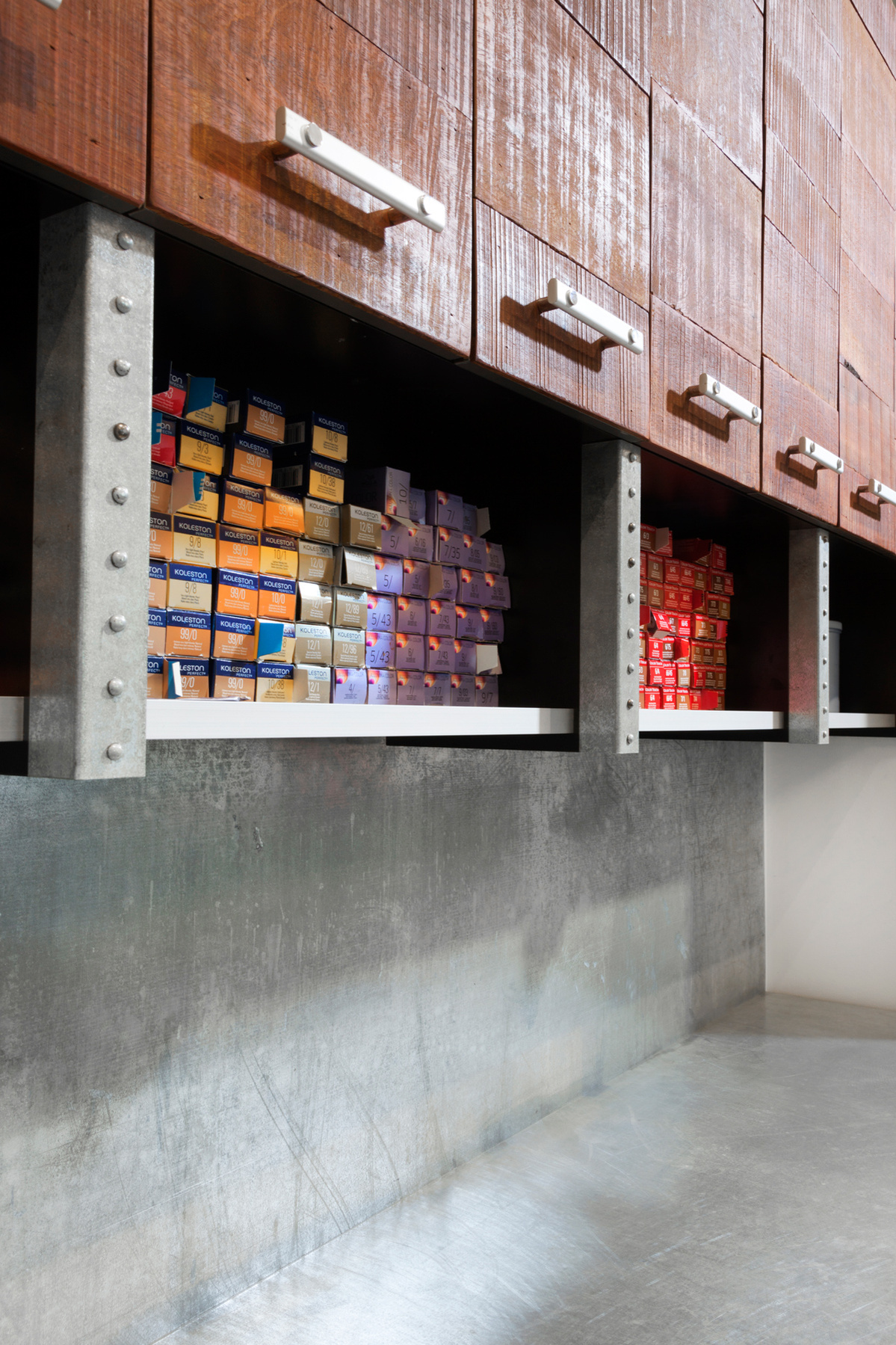 Spectrum Salon
Park City, UT USA
Spectrum Salon is located in the mountain resort area of Park City, Utah. The charge was to create salon interiors and furnishings that portrayed both the heritage of the rustic surroundings as well the strong modernity of their highly trained stylists. Our solution includes raw industrial styled furnishings with weathered patinas juxtaposed by a clean, modern simplicity. All facets of the furniture and fixtures were hand crafted and finished in our shop.
Project Scope:
+ Space Planning
+ Interior Design & Branding
+ Lighting Plan & Specification
+ Lighting Design
+ Color & Materials Specification
+ Furniture & Fixture Design
+ Furniture & Fixture Manufacturing
+ Packing & Shipping
+ Installation
Photography, John Rees
© 2021 Wadsworth Design Inc.