Franchise & Store Interiors
DESIGN TO DELIVERY
Wadsworth Design is a true "one stop shop" for businesses looking to design and outfit franchise or corporate store locations. From design to delivery, we provide the following comprehensive services to ensure your success:
+ Store Planning
+ Interior Design
+ Furnishing Design
+ Furnishing Manufacturing
+ Sourcing & Fulfillment
+ Packaging and Shipping
+ Furnishing Installation
We service the following industries: Retail, Dessert, Service, Beauty, Wellness, Health Care, Restaurant, Hospitality, Fitness and Education.
PUT SOME POP IN YOUR SHOP
Years of experience has shown us that beautiful and thoughtful design is critical to your success. "Good design is good business," A beautiful store is not just somewhere to do business, it's an experience and your competitive advantage. With every line, shape, color and material used, we design and build your brand to make a statement – to grow your business and inspire everyone who walks through your doors.
"Design is not just what it looks like and feels like. Design is how it works." –Steve Jobs
SUCCESS PARTNER
Our interior and furnishing design services set your brand standard. We apply these standards and correlate with national architects and designated contractor for each store location. This critical planning and detailed FF&E installation instructions provide accurate data for legitimate estimates and execution by contractors for each franchise location. We minimize logistical challenges by providing, consistent quality, pricing and availability on furnishings.
EXPERIENCE & EXPERTISE

We've been designing modern interiors, furnishings and manufacturing FF&E for franchises and stores for over 29 years. We service clients through out the United States from our state of the art design and manufacturing facility in Vineyard, Utah. We have assembled a skilled team of managers, designers and craftsmen to bring our customer visions to life. Our designers work directly with our manufacturing teams to create durable, beautiful and cost-efficient solutions. Timeless design, impeccable quality, value and customer service are hallmarks of our products and company.
We have outfitted the 115 plus Paul Mitchell Schools throughout the United States since their inception. Deka Lash, Legends Boxing, Plunj, Code Ninjas, Salty Dawg Pet Salon and OrthoLazer are some of our current and growing franchise partners. As of 2023 we have manufactured FF&E for 190 Code Ninjas and over 125 Deka Lash franchise locations. Each has leveraged our full scope services, cutting edge design and top quality FF&E to launch their brands and sustain growth.
Developing numerous franchise interior designs and furnishings packages have revealed best practices that we have applied to very useful Franchisor Tools. These sales and process resources are designed and composed specific to your brand. All of these documents are formatted digitally for your ease in presenting live or remotely. Learn more
"The only source of knowledge is experience." –Albert Einsten
EXCEPTIONAL SERVICE

Our franchise interiors and furnishing design services combined with our furnishing manufacturing expertise will enable you to open for business ready to go. We design and manufacture complete franchise and store furnishing packages at competitive prices with unbeatable warranties. Furnishing packages include interior Signs & Graphics, Upholstery, Architectural Millwork and Architectural Metals. All packages ship with detailed assembly and installation instructions providing cost savings and smoother installations.
You can count on one complete FF&E shipment with predictable timing, predictable budgets, uninterrupted product availability and precise branding. We manufacture your FF&E, package it and ship nationwide. We can even unload your shipment and install it. See an install You can expect a single point-of-contact plus personalized ongoing support.
"Efficiency is doing better what is already being done." –Peter Drucker
BRAND EVOLUTION
As your franchise or company evolves, we provide support and the ability to adjust your brand, modify fixture designs and material selections when needed. Because we design furniture & fixtures and manufacture in-house, changes can be made and put into production rapidly. We are committed to being a integral creative partner that is dedicated to your long-term success.
LEARN MORE ABOUT OUR FRANCHISE AND STORE PLANNING, DESIGN & MANUFACTURING SERVICES BELOW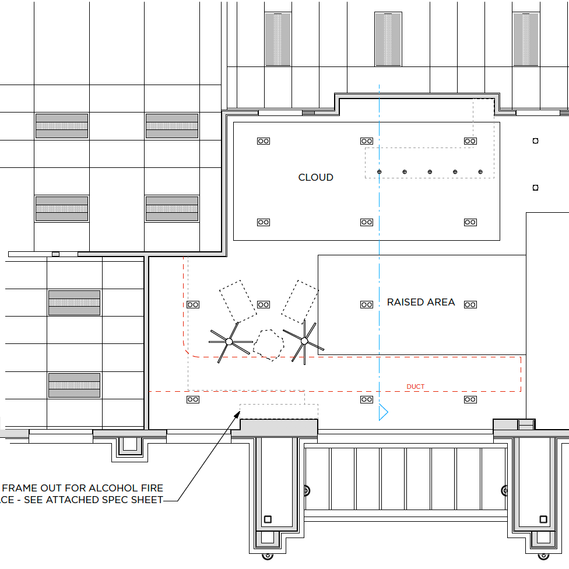 01 Store Planning

The blueprint for successful franchise interiors starts with proper design and planning. Our franchise & store planning services provide superior master templates that maximize profitability, appearance and function. The template sets a standard that is adaptable to each unique store space. We handle the critical planning specific to branding elements, FF&E and their coordination their with electrical, plumbing and structural components. We then pass the baton to your architect who completes construction drawings, stamping plans and permitting.
Franchise & Store Planning services include:
+ Space Plans
+ Furniture Plans
+ Lighting Plans
+ Electrical Plans
+ Plumbing Plans
+ Critical Elevations
+ Finish Plans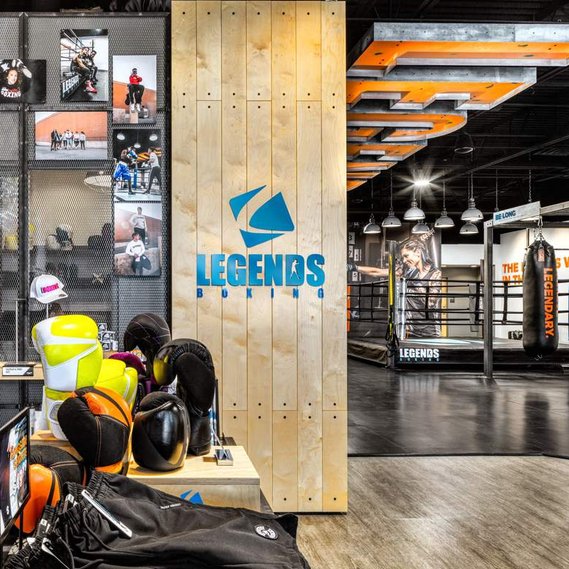 02 Interior & Furnishing Design

Our franchise interior design expertise will provide you with a distinguished, inspiring and consistent look from location to location. Your franchise design is presented for your approval in 3-D color renderings. This is critical for brand recognition, power and value. We also design and engineer franchise furnishings which are critical to the look and function of your brand. We pull together all the details into a turn-key franchise & store design package that meets your budget. More on branding
Interior Design & Branding services include:
+ Interior Design
+ Furnishing Design
+ Environmental Graphics & Signage
+ Furnishing Engineering
+ Shop Drawings
+ Lighting Design & Specification
+ Material & Finish Specifications
+ Project Management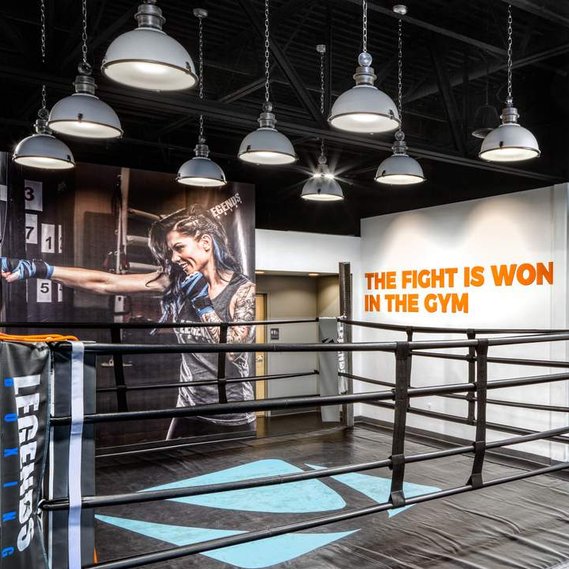 We have decades of furnishing design and manufacturing experience and the facilities and tools to transform your store design from virtual to reality. We cover all facets of manufacturing to eliminate timing, quality and pricing challenges that come with out-sourcing to multiple vendors. We do it all! Our passionate and skilled team will craft your franchise furniture and fixtures to bring your brand to life. For your convenience, we distribute flooring, lighting, audio systems, scent machines and other equipment at competitive pricing. Our comprehensive approach eliminates the frustration and logistical challenges that come with numerous sources. Explore our manufacturing capabilities
FF&E Manufacturing & Sourcing services include:
+ Architectural Millwork
+ Architectural Metals
+ Interior Signage & Graphics
+ Retail & Merchandising Displays
+ Furniture & Upholstery
+ Store Fixtures
+ Flooring, Lighting, Audio, Scent, Accessories
04 Shipping & Installation
We inspect and carefully package your FF&E for safe and efficient nationwide delivery. We provide detailed install instructions specific to each franchise & store location. Each contractor will have the information needed to provide you with an accurate installation bid and install the FF&E package to spec. Contractors have commented, "Wadsworth Design FF&E installs twice as fast" due to our product labeling and installation instructions.
We offer white glove installation services that include offloading, rapid assembly and set up. Watch an installation. Either way, you and your franchisees can relax and watch it all come together. We'll coordinate shipping logistics, as well to ensure a timely and seamless delivery. View completed jobs
Shipping & Installation services include:
+ Packing & Crating
+ Shipping Coordination
+ Off Loading
+ Assembly
+ Complete Installation
+ Cut Sheets & Instructions
© 2023 Wadsworth Design Inc.