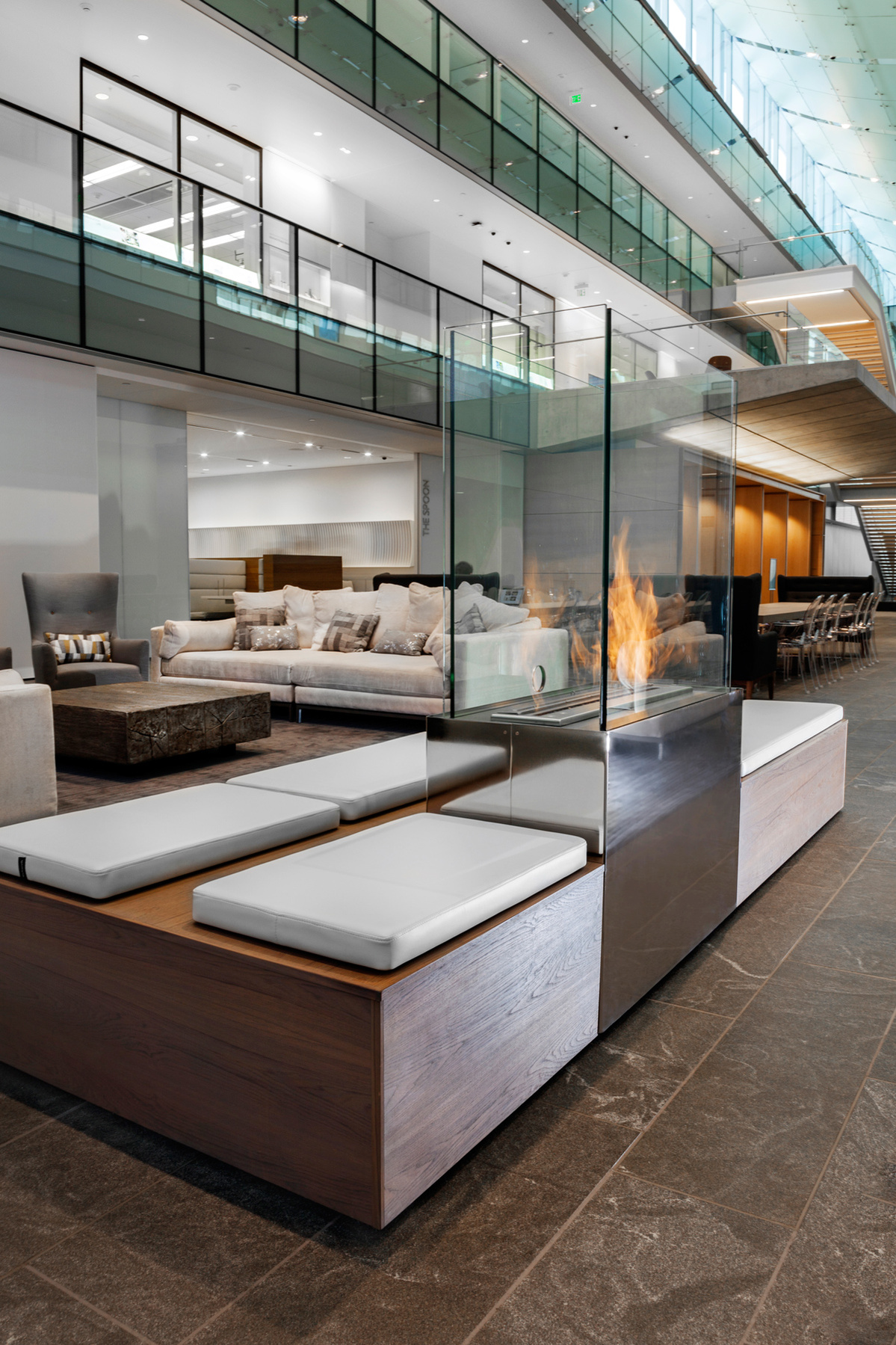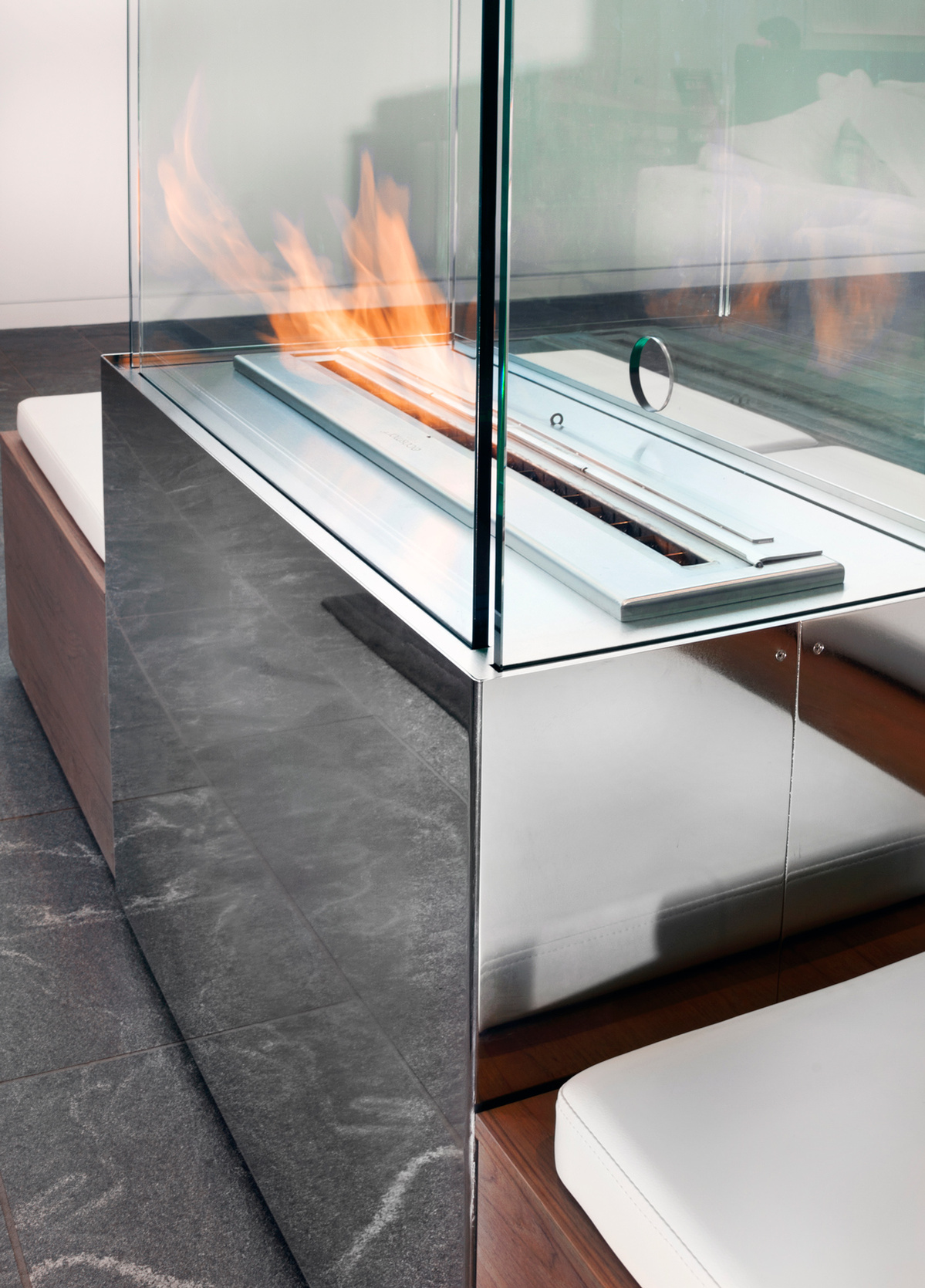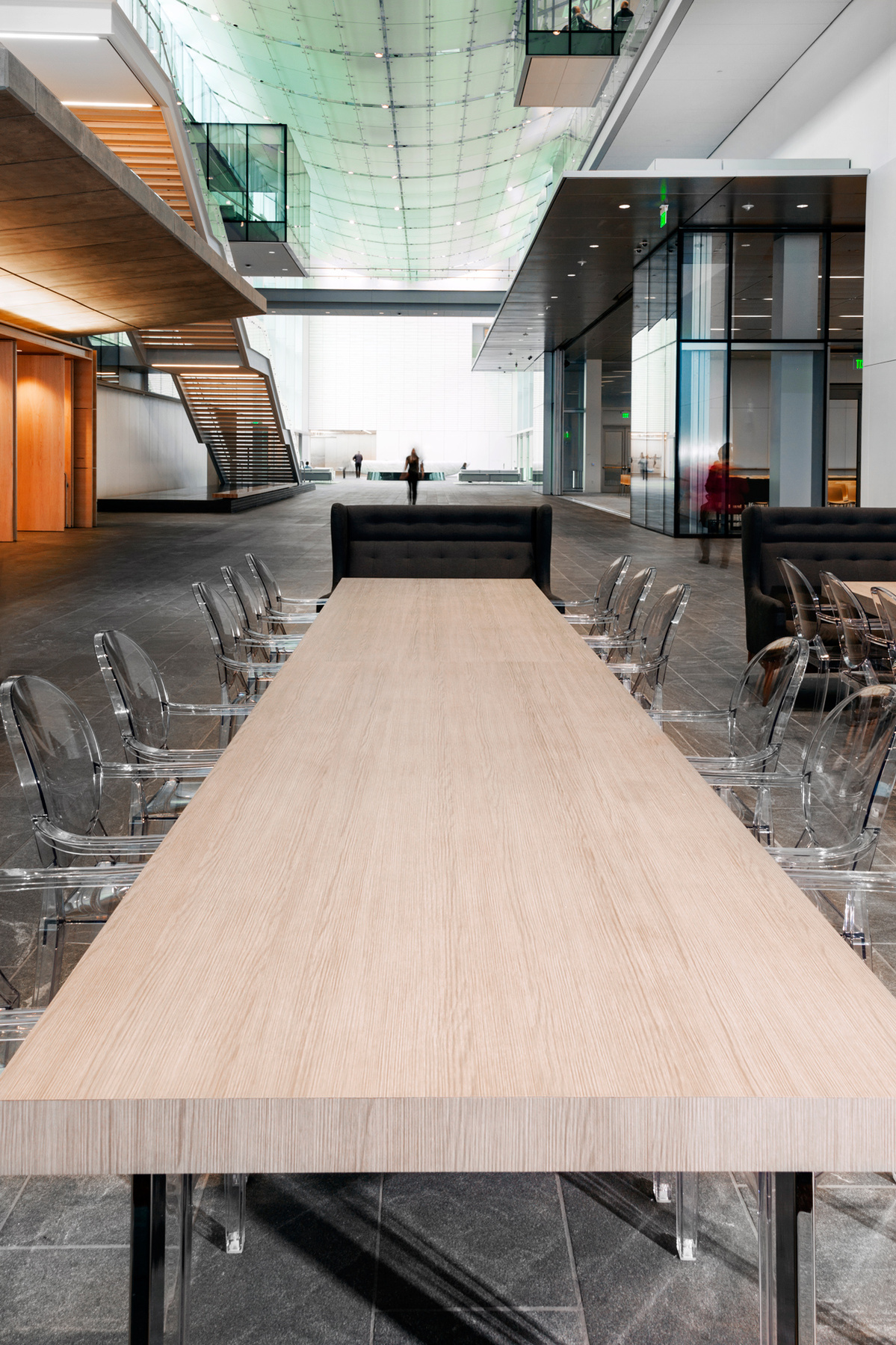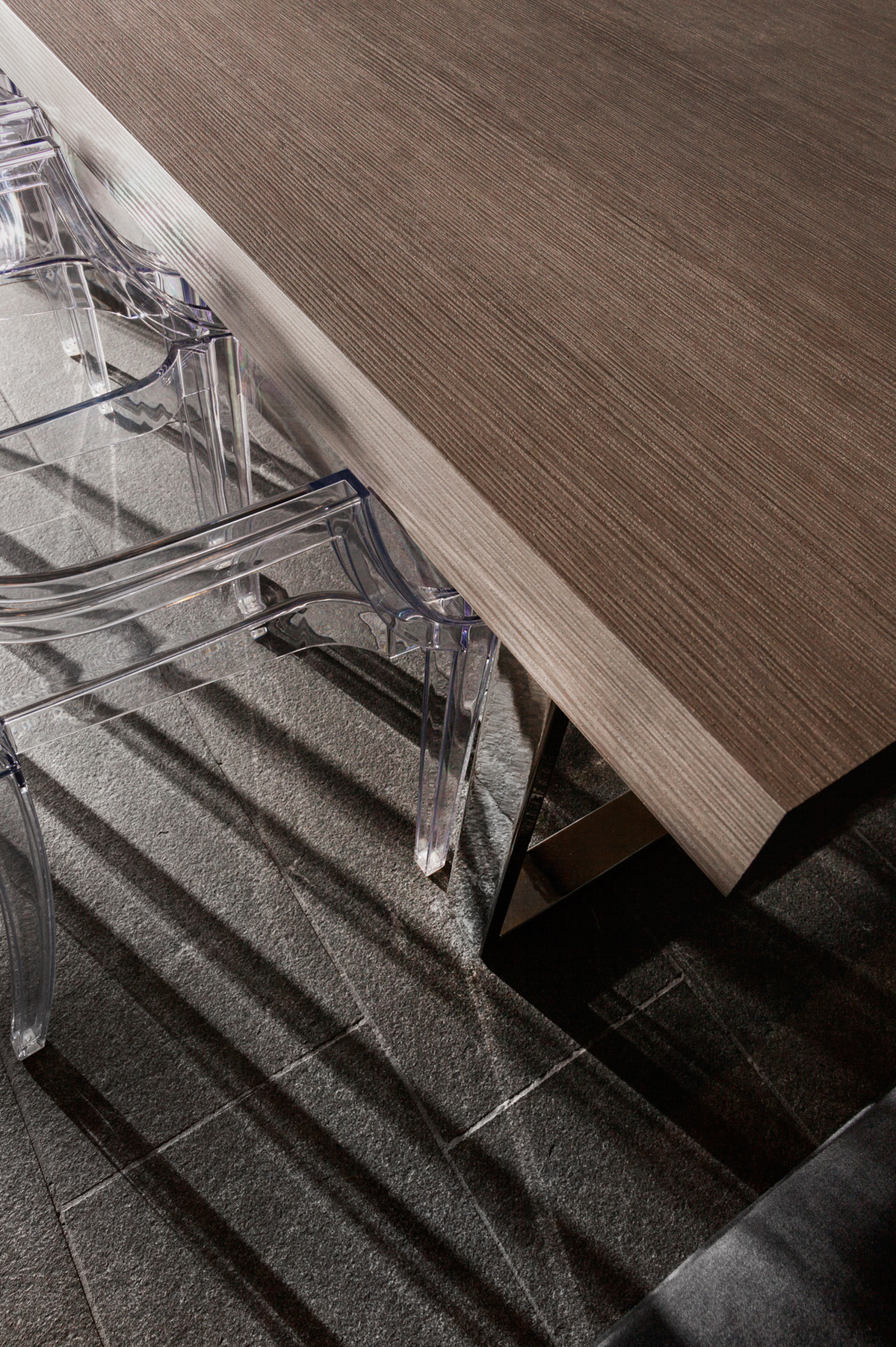 Nu Skin
Provo, UT USA
Nu Skin commissioned us to conceive a temporary fireplace and communal dining tables in their main lobby for the holidays and winter months. Both fireplace and tables were designed and hand crafted in only 30 days. The fireplace is composed of an EcoSmart fire source encased in oiled teak wood platforms, upholstered seat cushions, polished nickel-plated steel and tempered glass. Simple lines and beautiful materials created a sophisticated yet warm impression for the holiday months. The dining tables are nickel plated steel legs coupled with wood grain laminate tops.
Project Scope:
+ Design
+ Engineering
+ Manufacturing
+ Installation
Photography, John Rees
© 2023 Wadsworth Design Inc.