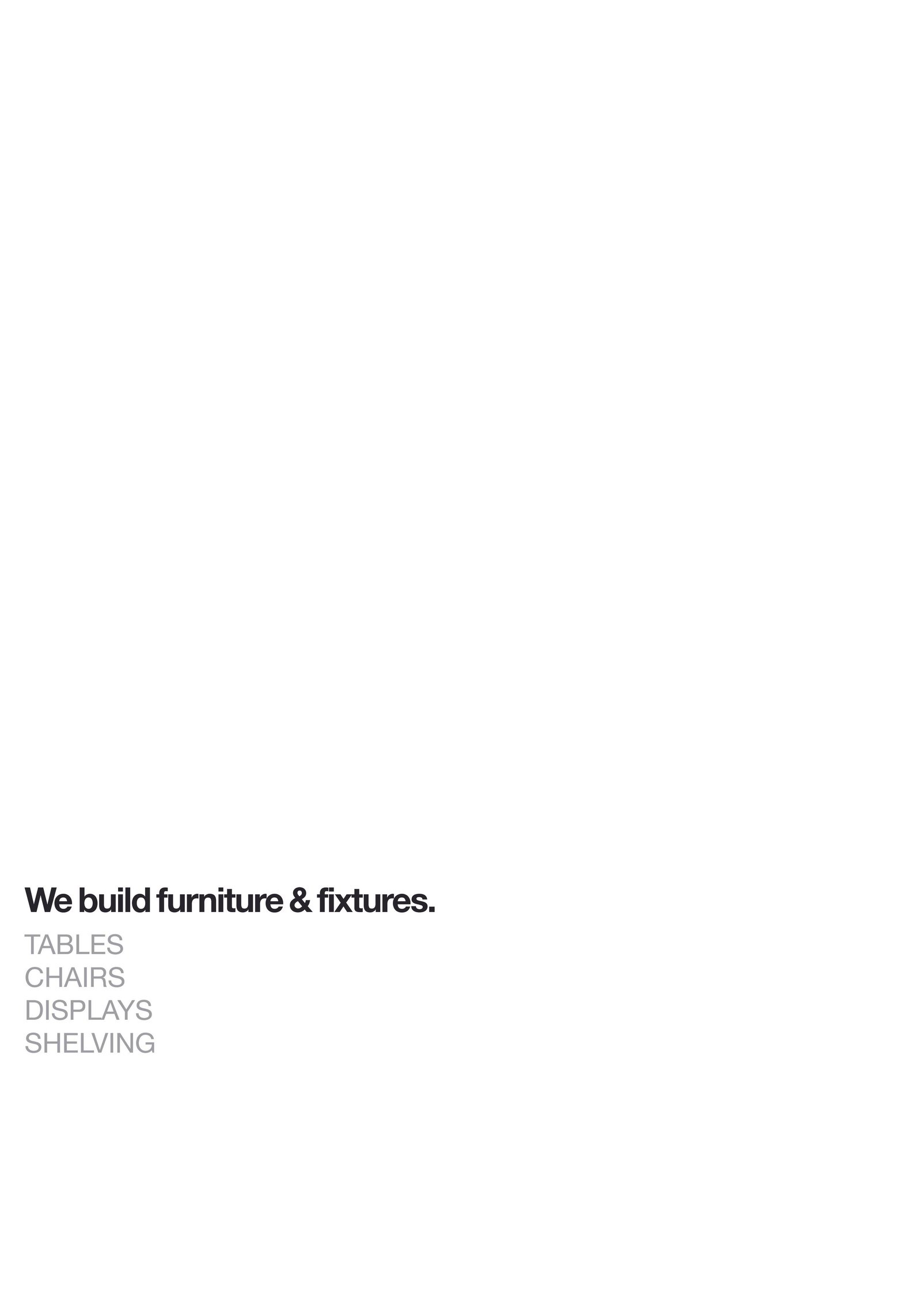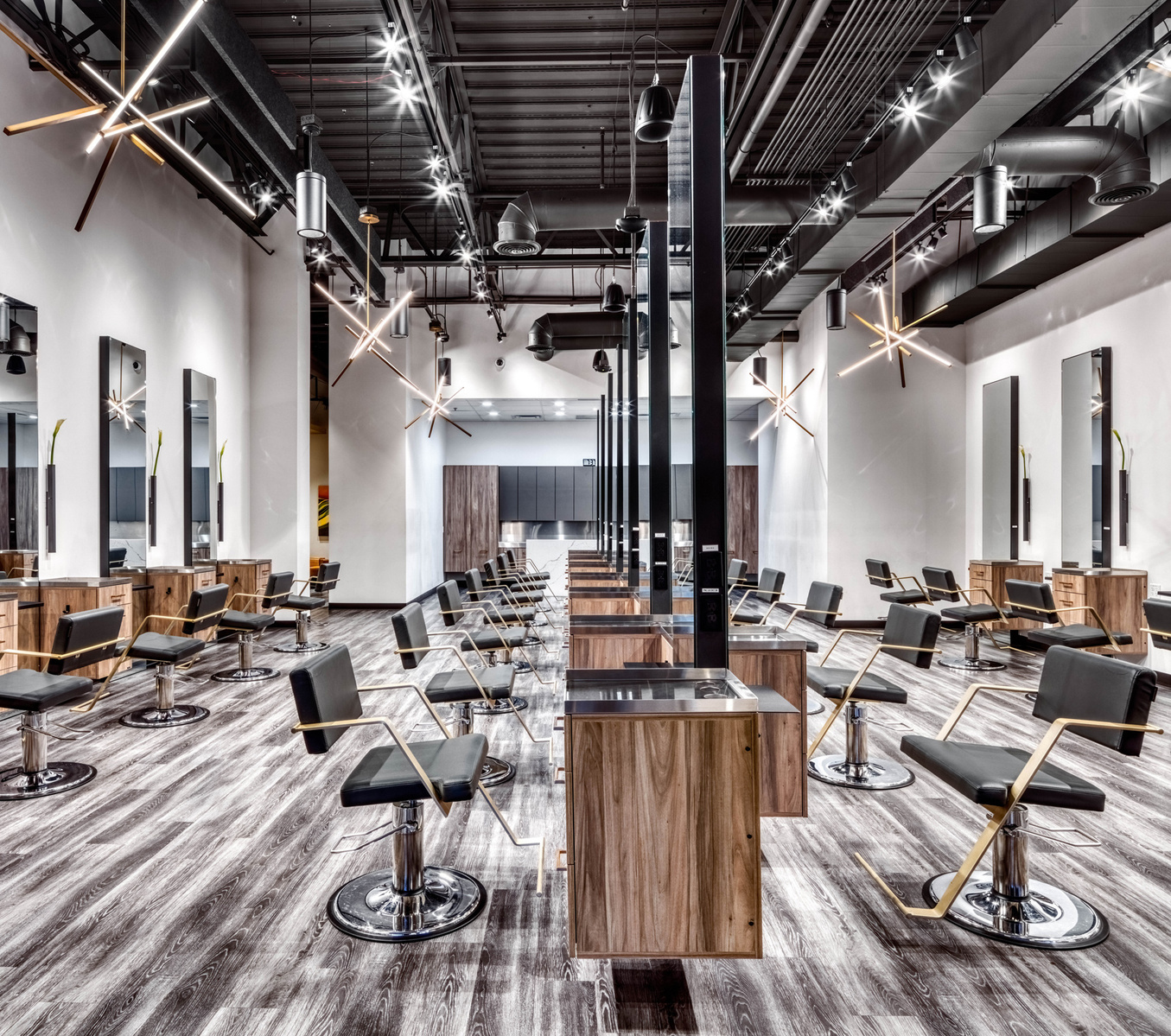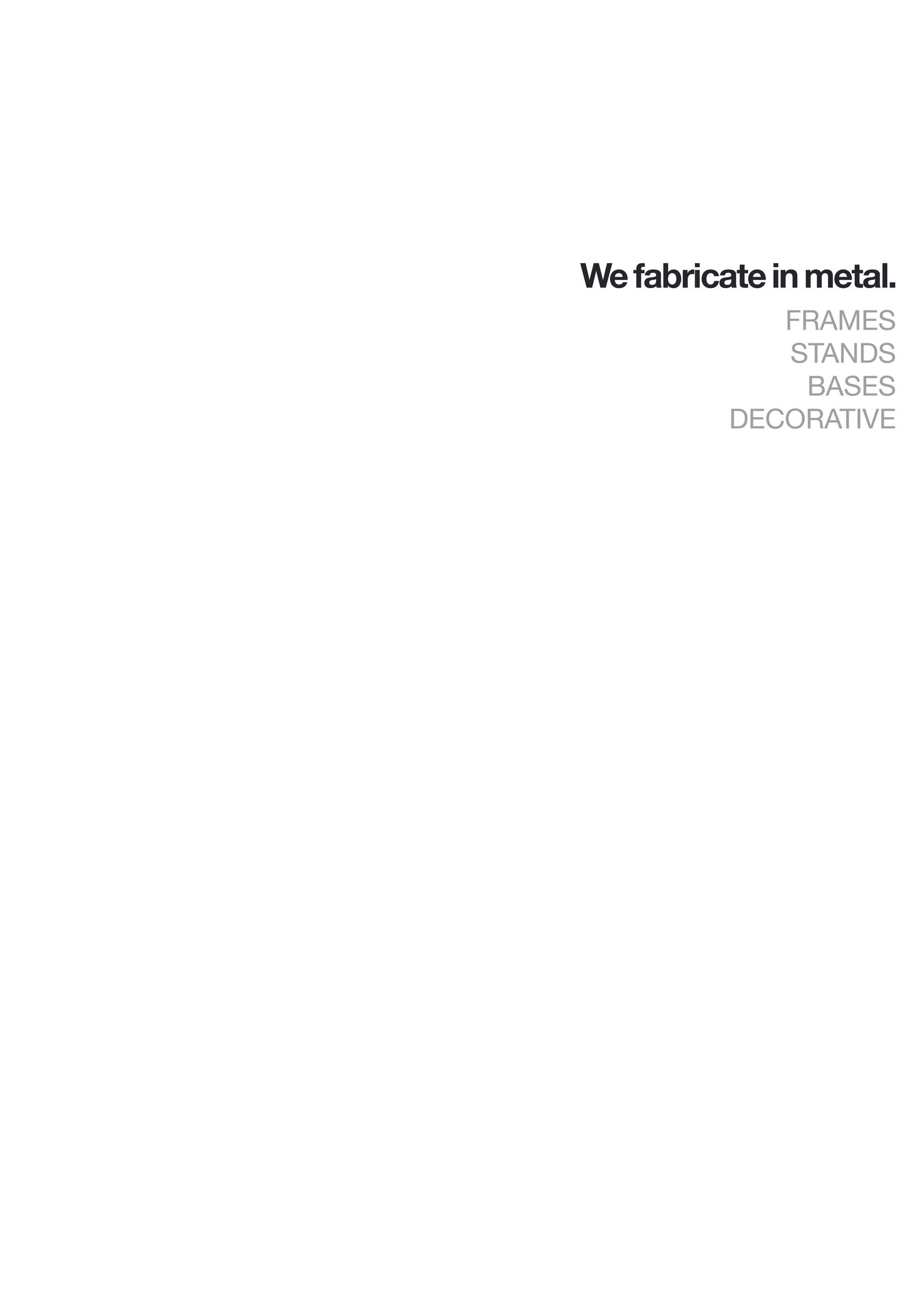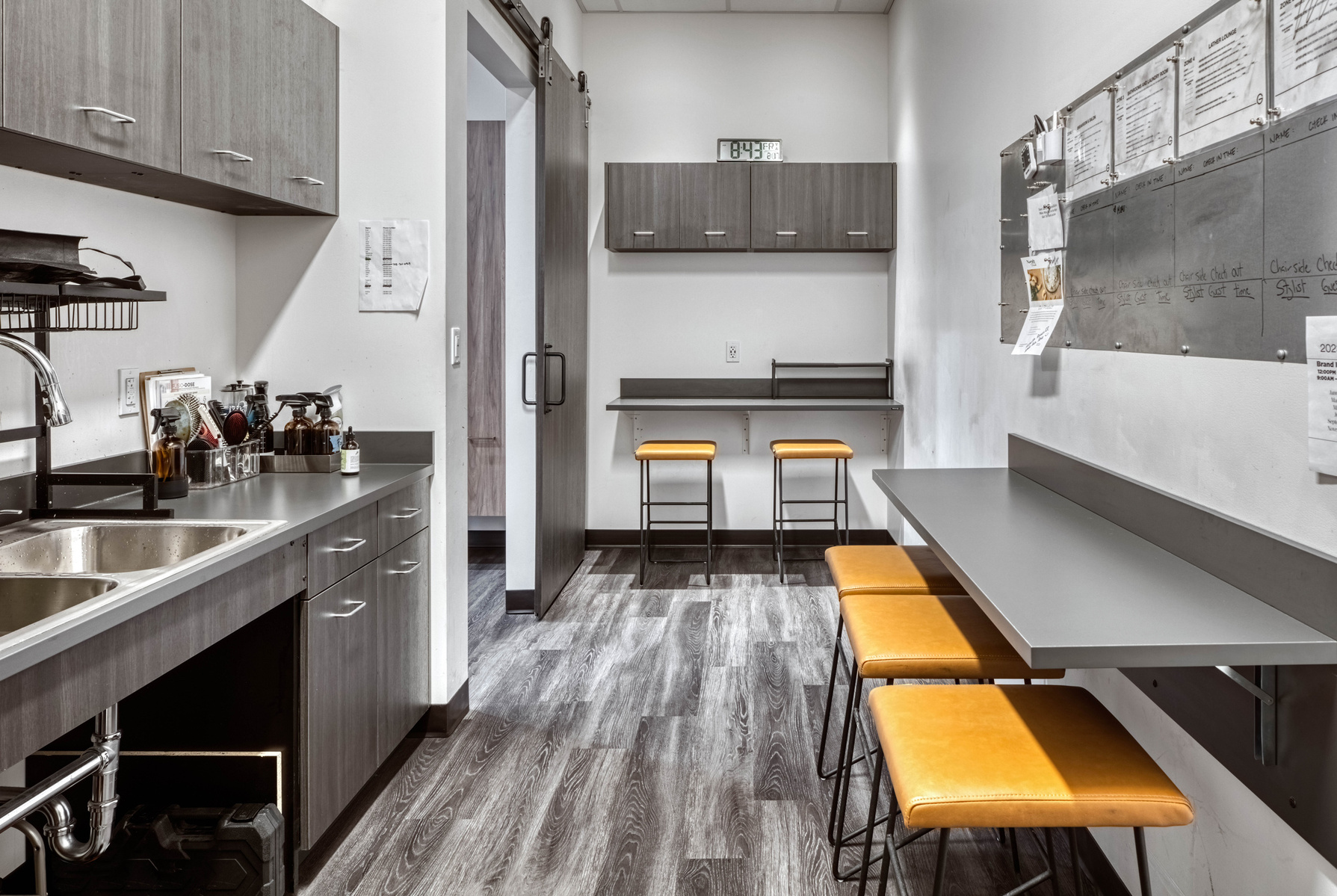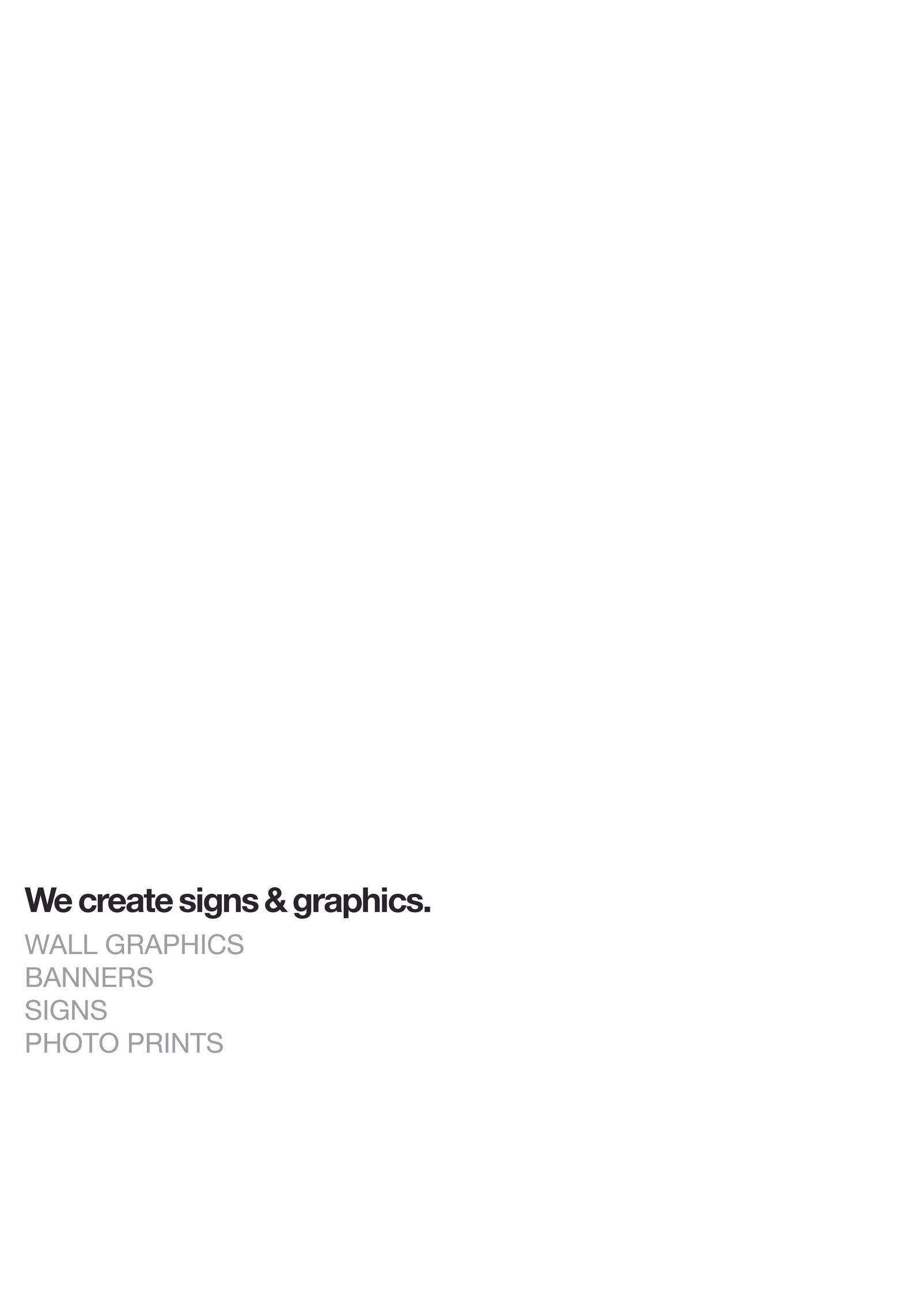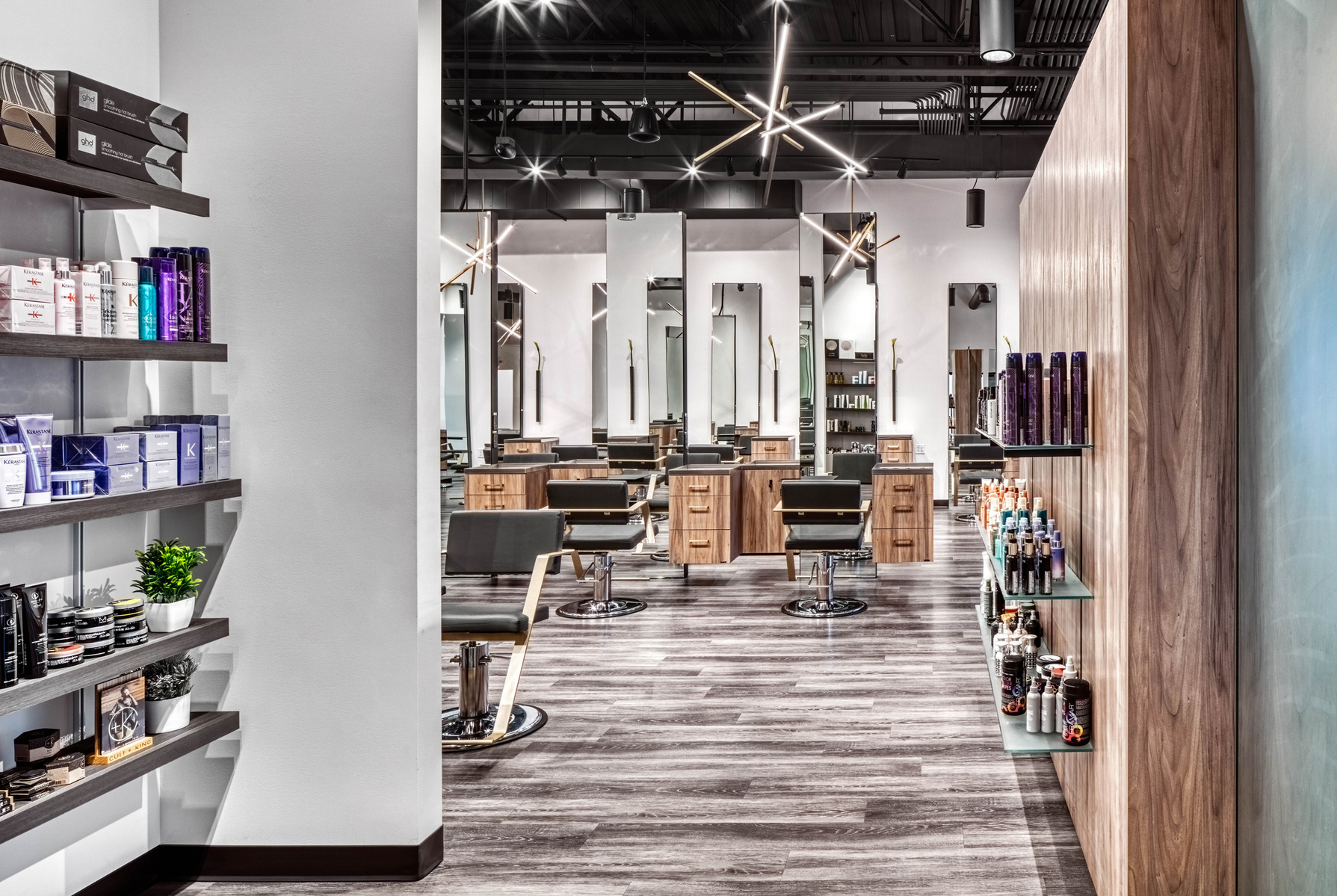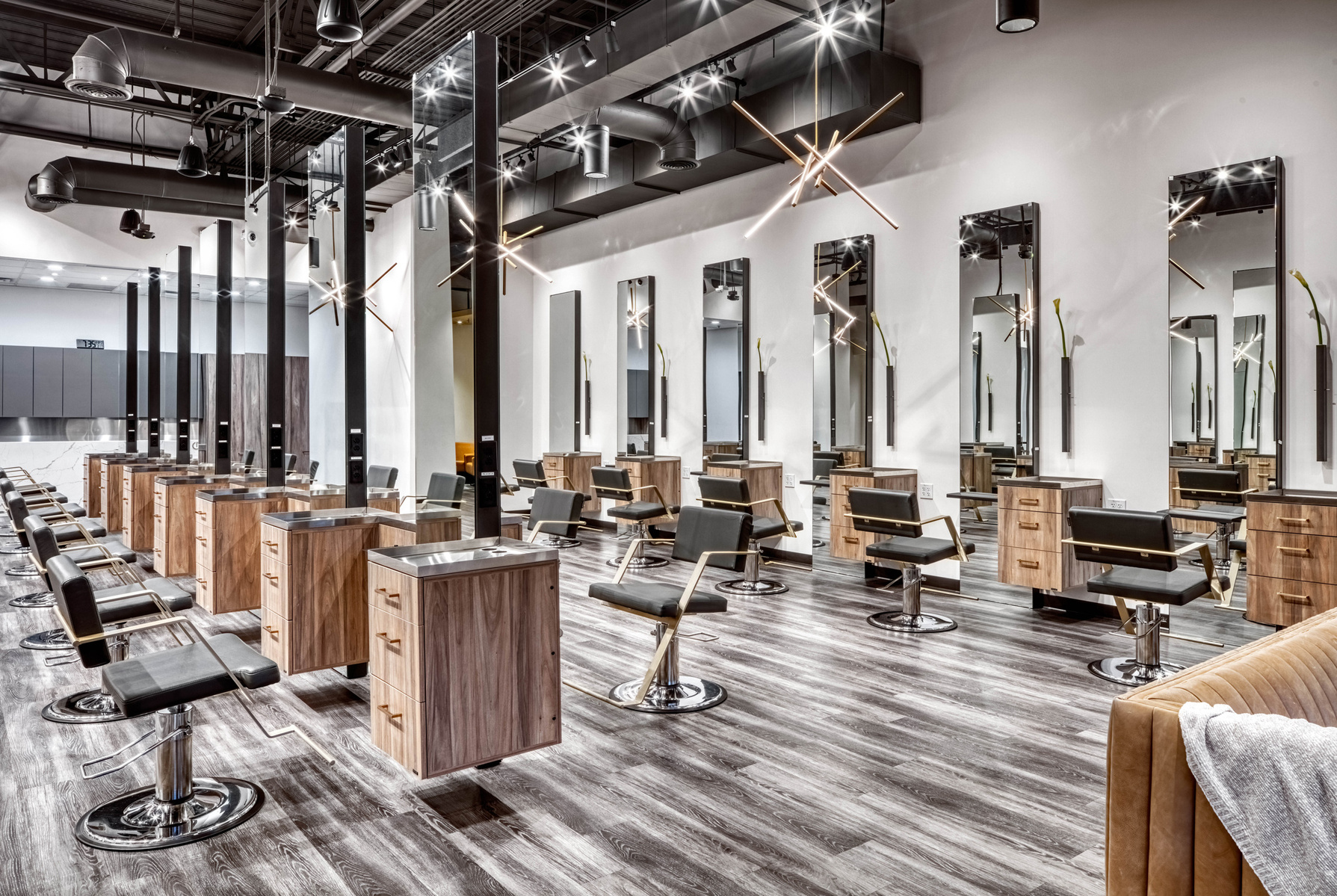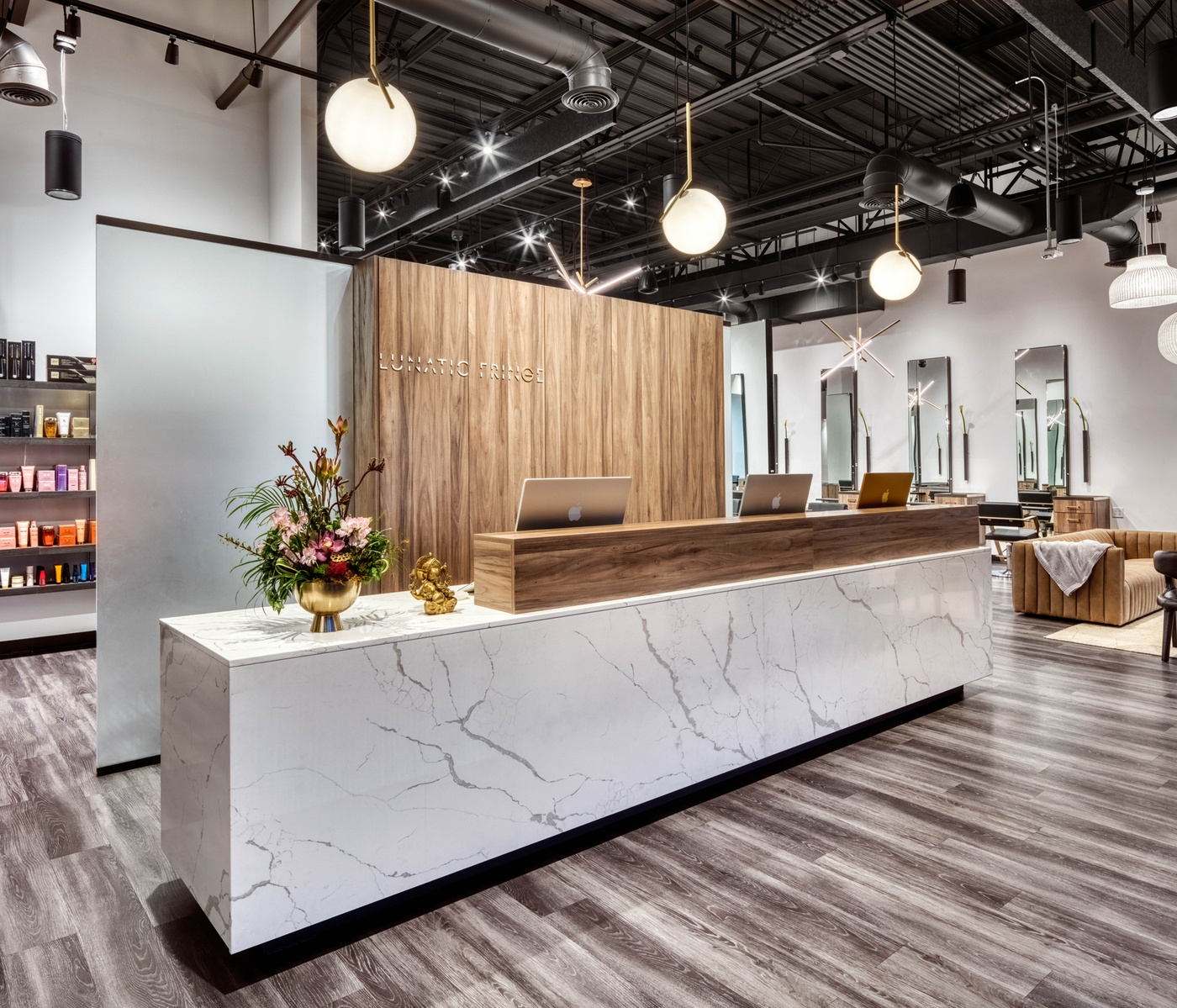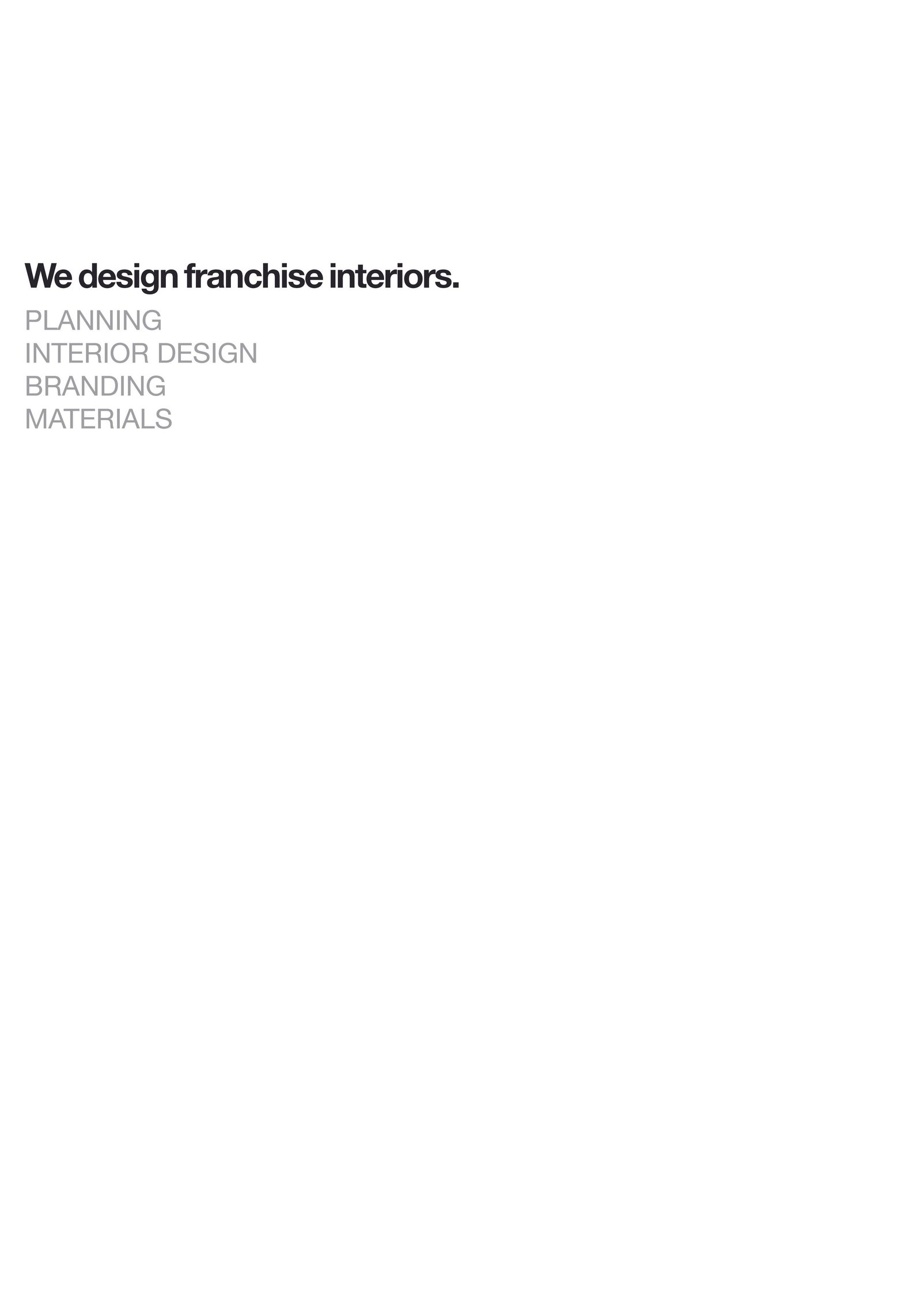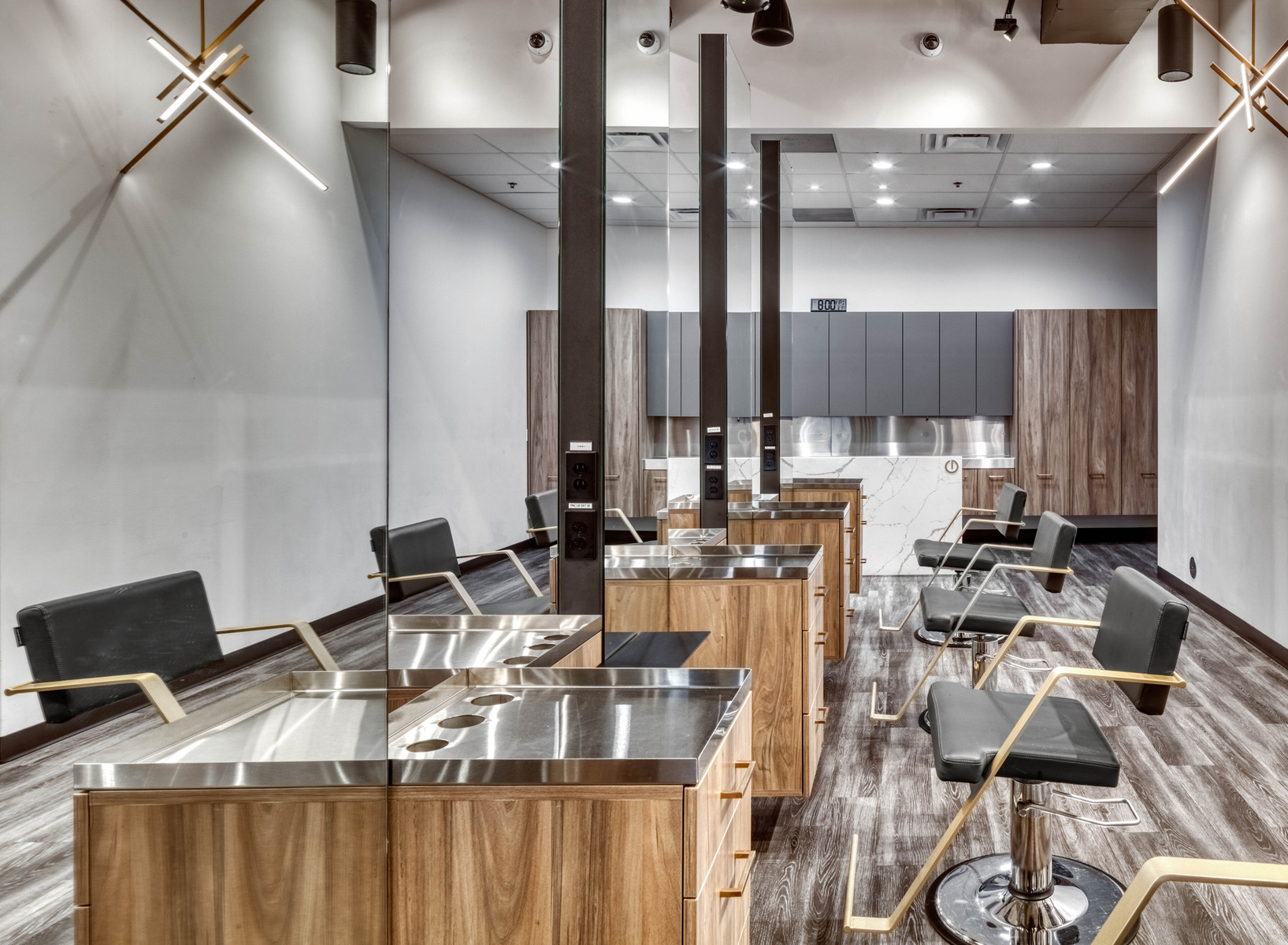 Lunatic Fringe
Boise, ID USA
The objective for Lunatic Fringe, Boise was to match the energy of the refreshed Lunatic Fringe Salon franchise brand, yet infuse it with a touch of luxury and elegance. We laid out the space to maximize use of every square foot of the large salon. We designed and manufactured all of the salon furnishings to create a modern yet timeless look.
Project Scope:
+ Space Planning
+ Franchise Interior Design + Franchise Branding
+ Lighting Plan & Specification
+ Color & Materials Specification
+ Furniture & Fixture Design
+ Furniture & Fixture Manufacturing
+ Packing & Shipping
+ Installation
Photography, Alan Blakely
© 2023 Wadsworth Design Inc.